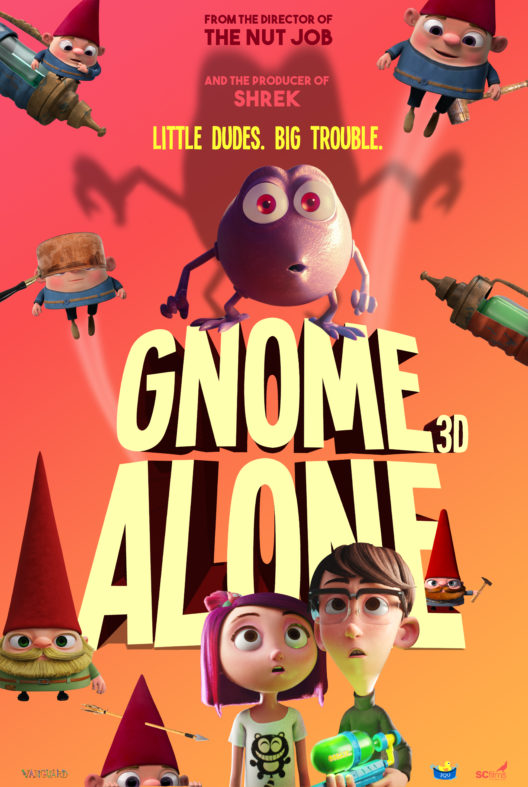 Gnome Alone
Gnome Alone, an animated comedy starring singer/actor Becky G (Power Rangers, 2017) and Josh Peck (Grandfathered).
Directed by Peter Lepeniotis (The Nut Job) and produced by 3QU co-founder John H. Williams (Shrek), Gnome Alone is slated for release in 2018.
Written by Kyle Newman (Barely Lethal; Fanboys) and Micah Herman (Washed Up) with revisions by Rob Moreland and Zina Zaflow, Gnome Alone imagines a centuries-old war waged between the grizzled Gnomes who protect earth and the wacky and hungry Troggs determined to consume everything in sight. When Chloe, the reluctant protagonist discovers that her new home's garden gnomes are not what they seem, she must decide between the pursuit of a desired high school life and taking up the fight against the ever-multiplying Troggs in a final last stand.